We are here for you.
We've been here for you.
We will continue to be here for you.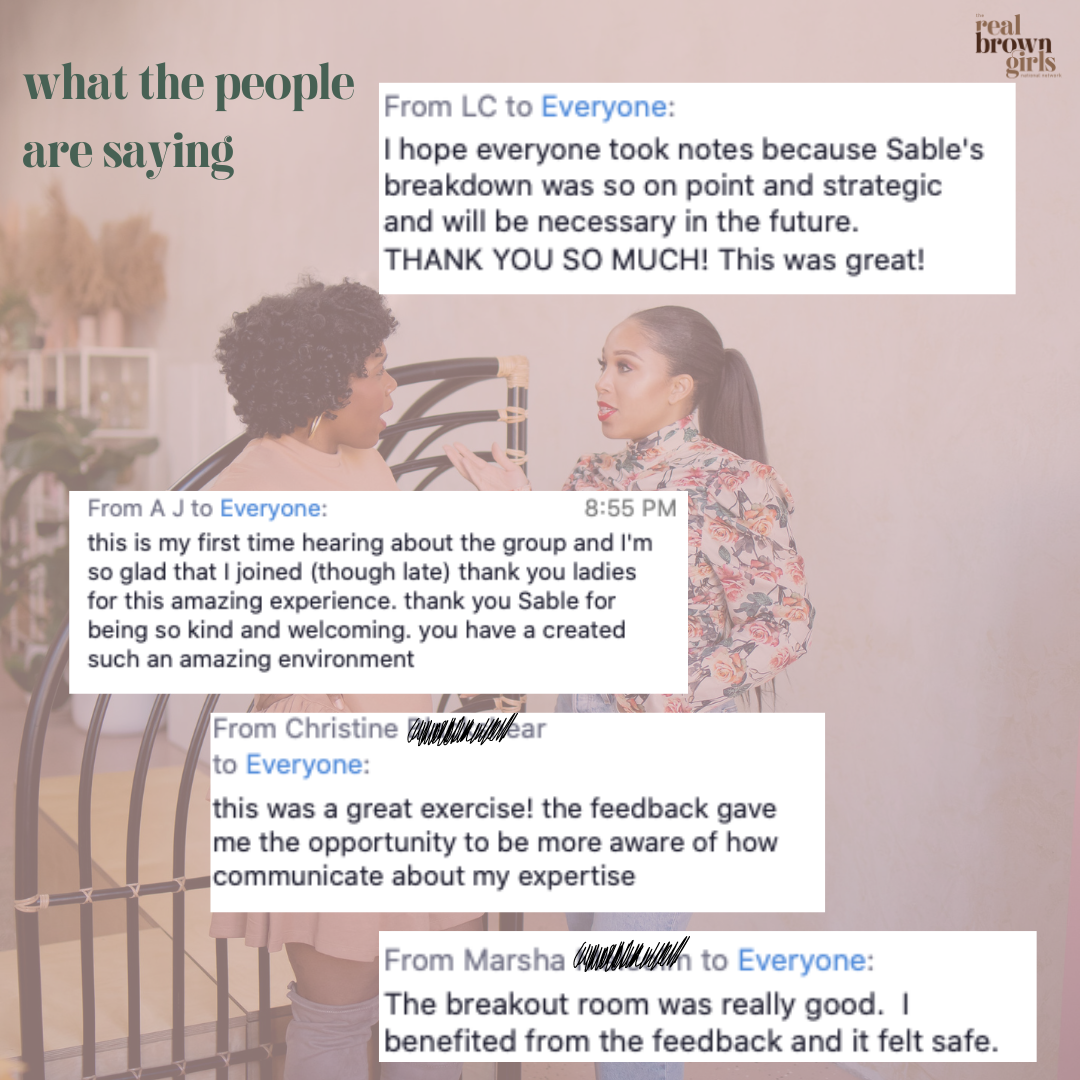 Your circle affirms you. Your network elevates you. And we want you to have everything you need in this world to live your fullest life.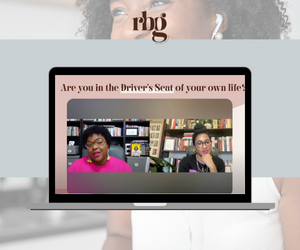 Sable you have got to bring Brittany back! This was so so so good. My spirit is filled.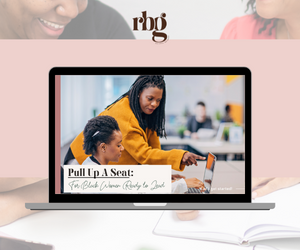 The feedback portion was great. There's no one to do this with me that I trust at work- I wish I had this more often.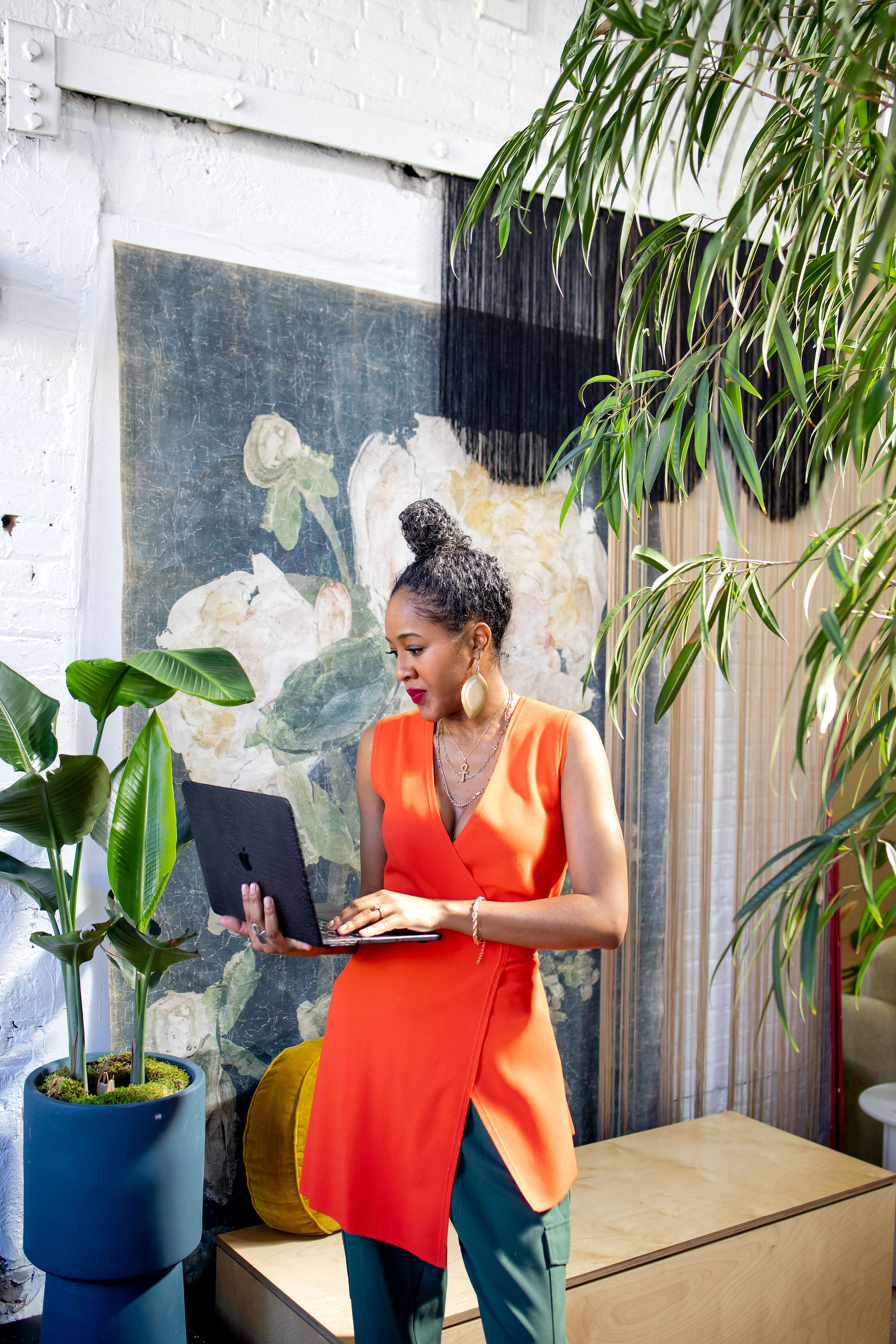 I started Real Brown Girls back in 2014, and let me tell you we've come a really long way. We've grown into a community of over 100K women. And I'm grateful for every single last one. If i had it my way you'd become a member of the The RBG National Network but I understand you want to take it slow and meet me here-that's fine.
Everything that RBG does contributes to the RBG Foundation, to date we've given out $14K in scholarships for summer programs for girls out throughout the country.
And in case it matters to you, I'm a native New Yorker, born in Brooklyn, that holds a Bachelor's Degree in African American Studies and French from Temple University and a Master of Education from UPENN.