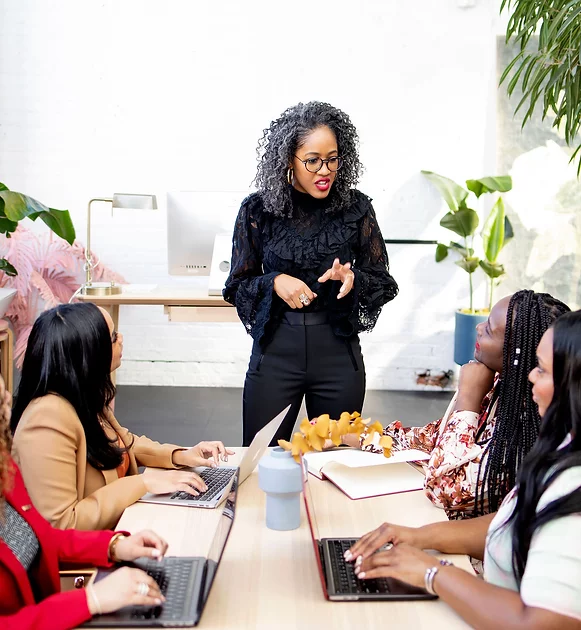 A SAFE SPACE FOR
BLACK WOMEN READY TO LEAN IN TO CONFIDENCE & GROWTH
A FOUR MODULE MASTERMIND FOR BLACK WOMEN 
It is time for you to step out of the comfort zone.
It is time for you to stop playing small at work and everywhere else in life for that matter. 
It is time for you to ready to embrace your expertise.
If you find yourself playing small at work and afraid to take the necessary risks to propel you forward; this mastermind is for you.
IT'S TIME TO ELEVATE IN A SAFE SPACE
leveling up with women that understand what you experience as a Black woman in the workplace
The biggest shift is the mindset shift.
It's also sometimes the hardest shift. And in case you don't know, forgot and need a reminder... Sis, they're not smarter than you. It's time you own your ability. It's time you have faith in your skillset, aptitude, and preparedness. 
it is time to shift your career paradigm


We know exactly how you feel and we've got
your back.
It's time to add some fuel to your good intentions and great work ethic to start feeling fulfilled where you spend most of your time week after week- at work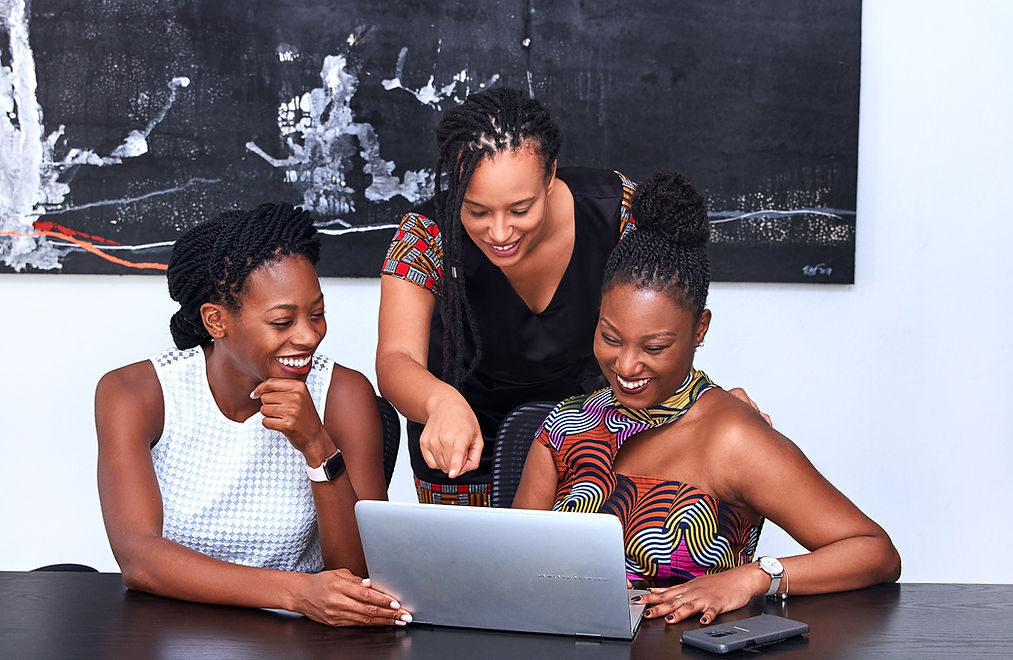 Available in days

days after you enroll

Sis, They're Not Smarter Than You Mastermind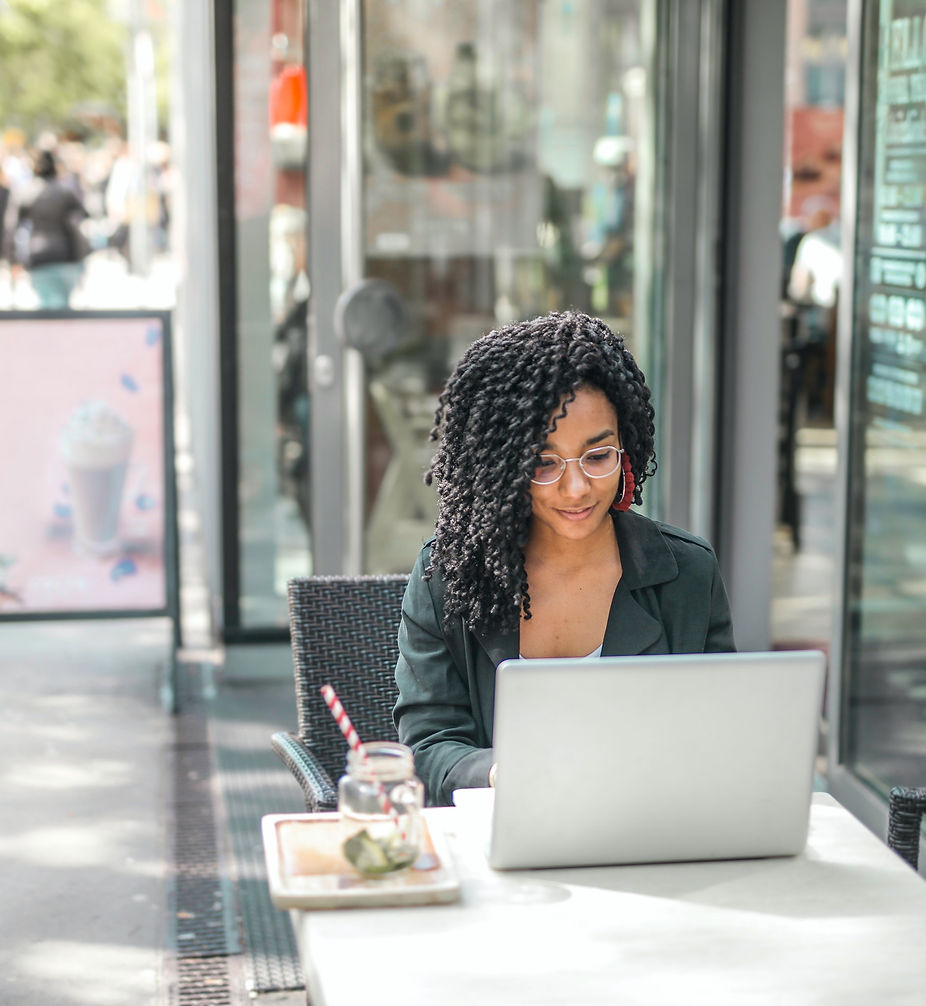 What REAL BROWN GIRLS HAVE BEEN SAYING?


THEY'RE ALONE
far too many of us are the only one in our department, on our team, on our floor, the building etc and don't know how to navigate this reality 


STOLEN IDEAS
it's one thing to be spoken over, it's another for someone to say what you just said and then get all of the credit as if you weren't still in the same room witnessing it all unfold before your eyes


FEELING STUCK
maybe your time has come and you don't know what you want to do next, but you know this right here right now- aint it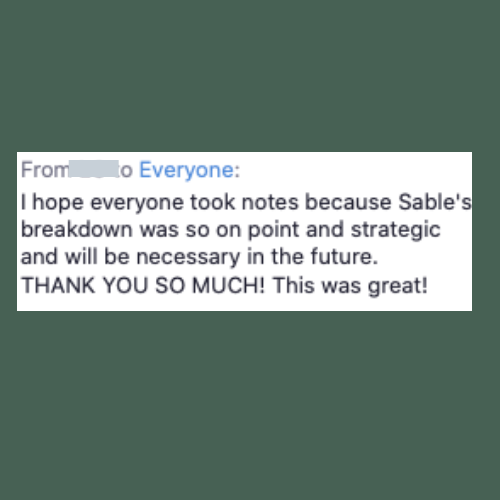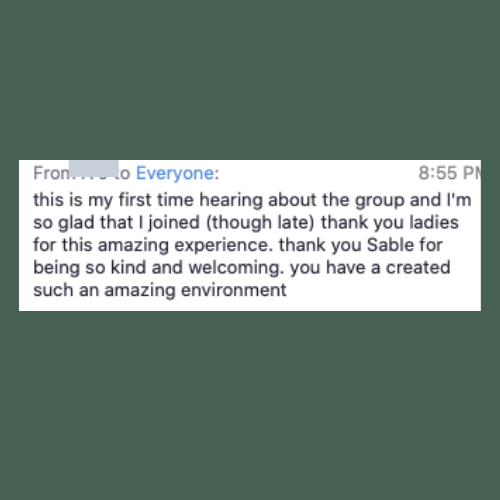 Testimonial #2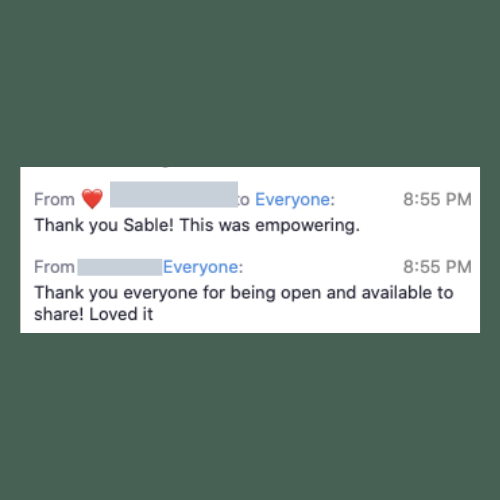 Testimonial #3-4
Do you know if you become a member, you get EVERYTHING we have to offer for $75 per year?
A national community dashboard complete with personalized member profiles 
Monthly masterclasses led by a diverse community of experts in their field AND replay because schedules and time zones matter
Immediate access to 19+ previous masterclasses and all SIS Live Talk show recordings
Monthly members only accountability video chats
Free in-person and virtual networking events
Monthly virtual book club meetups 
Early access AND 25% off all local + national Real Brown Girls events (we've hosted over 25 in person events across the country, they ALWAYS sell out)
Insider discounts on all of RBG merchandise
Connections with supportive and leadership-minded women 
A safe space to discuss the things that matter without arguing with folks online because who has the time anyway